January 4, 2017
Spotlight Interview with Dr. David Swinney, CEO of the Institute for Rare and Neglected Diseases Drug Discovery
CDD has teamed-up with iRND3 to help raise money for their efforts in Rare and Neglected Diseases. For each customer referral, CDD will make a donation to iRND3, up to $10,000. Current customers should simply email your recommendation to a colleague directly and cc us at info@collaborativedrug.com, or use this simple referral form.
---
"[CDD Vault] is a great resource and it allows us to function the way that we did in Big Pharma, although we are now a small and nimble company…. we didn't go forward without it. I needed a fluorometer, I needed a plate reader, I needed a -80 C freezer, I needed compounds. And I needed a way to analyze, store, and handle the data - I needed CDD Vault."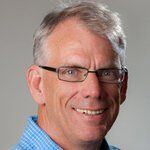 David Swinney
CEO, iRND3
Dr. Swinney has over 25 years pharmaceutical experience. He currently is chief executive officer of iRND3. Dr. Swinney has devoted the majority of his career to analyzing and implementing drug discovery strategies that will increase the chance of success. These learnings are currently being practiced at iRND3. Dr. Swinney has a PhD in medicinal chemistry from the University of Washington and is author of over 100 publications in the fields of drug discovery, biochemistry and pharmacology.
---
Interviewed by Whitney Smith, Collaborative Drug Discovery, Inc.
Whitney Smith: Joining us for today's CDD Spotlight Interview is David Swinney of the Institute for Rare and Neglected Diseases Drug Discovery. iRND3 is a non-profit research organization that conducts pre-clinical drug discovery research to create medicines for rare and neglected diseases. Headquartered in Mountain View, California, it accomplishes these goals through a unique combination of collaborative research, fee-for-service research work, as well as grants and donations. David, thanks for joining us today.
David Swinney: Thank you for having me. More than happy to share some of our background and thoughts, and how we're working to help discover medicines for rare and neglected diseases.
WS: Before we get started with iRND3, could you please tell me a little bit about your background?
DS: Sure. My background is in preclinical drug discovery. I've been doing that for 30 years. I have a PhD in Medicinal Chemistry from the University of Washington in Seattle.
My first job was with Syntex which later became Roche. Through the years I worked in different therapy areas with responsibilities in enzymology and pharmacology working on many different drug targets. The challenge was that most of our candidates would fail for one reason or another. This led me to ask what contribution did mechanism of action make to their success. We were working under the assumption that binding to a target would lead to a safe and efficacious medicine, with minimal consideration or understanding of the consequences of different molecular mechanisms of interaction. Subsequently, I have been working to understand the details of how the molecular mechanisms of binding translates to a safe physiological response.
As I've gone on to focus on this question, it has lead me to think more about what I call the molecular mechanism of action, MMOA. MMOAs are the mechanistic details such as binding kinetics and conformation changes that allow a medicine to interact with physiology in a manner that provides a safe and efficacious therapeutic response. An optimal MMOA is really important property of an therapeutically useful medicine to be efficacious at a safe dose. Understanding those mechanisms and how they are discovered has been a driving force and a motivation for me for the last 10-15 years. This way of thinking, and the technology around it, is what we're using at iRND3 to identify new opportunities.
WS: So that leads into the next question, which is what is iRND3, and how did it arise from early ideas into an actual organization?
DS: iRND3, Institute for Rare and Neglected Diseases Drug Discovery, was founded in 2010 and the idea was to take the expertise and knowledge that we've developed and apply it to where there's unmet medical needs for rare and neglected diseases.
At iRND3 we are drug hunters focused on the early phase of drug discovery – finding new mechanisms and new candidates to be tested for proof of concept in animals. From there we will build collaborations to optimize the leads into clinical candidates. We identify candidates in screens using in vitro pharmacology using our consideration of molecular mechanism of action and also the potential value of repurposing.
We are very interested in targeting eukaryotic parasites, such as trypanosomes and leishmania and fungus, and look for irreversible inhibition mechanisms for anti-infectives. We are also interested in metabolic diseases and cancer, where we look for allosteric activators that turn on a natural response such as activating apoptosis to counteract the cancer phenotype.
Collaboration is a key aspect of how iRND3 operates. We're a small group. We have a laboratory in Mountain View where we do in vitro screening. We look to build collaborative teams with the right expertise and skill sets. The collaborations are critical for success, drug discovery is not an individual sport, it's a team sport.
WS: Can you go into a little more in depth on the process you use internally. You have a team of people in Mountain View, you have collaborators—how does your team interact with your collaborators and partners?
DS: Our approach is to form collaborative teams around each project and identify funding sources for that project where our objectives are aligned with the funding goals.
For example, after we identify an active molecule in our in vitro or cellular assays, we send it off to screen in disease specific cellular models run by collaborators who are experts in the disease of interest. Once we see activity there, we will move forward to animal proof-of-concepts. At this point we look for organizations that would be interested to take the molecule and develop it. We look to sell the rights to organizations that can then take this to the next stages. This is one of the ways we will look to build sustainability. Our goal is to grow an organization that provides a pipeline of high quality clinical candidates for rare and neglected diseases.
WS: Is there anything else you'd like to communicate on the background or mission statement of iRND3 and how you guys are approaching drug discovery?
DS: There's a huge unmet medical need for new medicines for rare and neglected diseases. I just read that there's a billion people at risk for neglected infectious diseases in the world. In the United States there are over 7000 rare diseases and over 30 million people have a rare disease. As I mentioned there is a huge need to identify new medicines with new mechanisms. The challenge is that we need to do things differently – we need to be more effective and productive in the way we try to discover the medicines, and in the way that we collaborate.
I've spent the last couple of years analyzing how new medicines are discovered. What we've found is that in the United States the FDA approves on average 10-20 new molecular entities that are innovative first-in-class medicines per year. That's for the whole industry, for all diseases. Of those, maybe 2 or 3 are for neglected and rare diseases, although the numbers for rare diseases have increased in recent years. At this current rate of productivity there are thousands of diseases and millions of patients that will not be treated.
There are not sufficient resources do to drug discovery the same old way. We are trying to address this at iRND3 - to use a collaborative and efficient process to identify candidate medicines with new mechanisms that will have a better chance of success in clinical trials. So that's really what we see as our "secret sauce".
WS: Can you talk about the types of data that you have to manage in those early phases? Since you're trying to bring in as much data as possible around these topics, how does that work in an organization that's not a big pharmaceutical company or even a medium-sized biotech? Without the tools and capabilities and people usually needed to manage the data, how do you manage as the hub of a collaborative connected series of organizations?
DS: That's a good question. Obviously, we can't handle as much data as in a big company. We try to be specific and focused with the data, because a lot of the data is not that useful. Which data actually provides useful knowledge is important to identify. It's a good lead-in to CDD because CDD Vault provides iRND3 a useful system to store our data, visualize it, and share it with collaborators. We'll do the pharmacology--we'll order the compounds and screen them—but the medicinal chemists are not co-localized with us, so we'll have the medicinal chemists visualize the data through CDD Vault. CDD vault becomes an interface to share the data once the program is moving forward.
WS: And before you had CDD Vault on board, how did you manage things at iRND3 or perhaps how are you used to managing things at previous organizations like Roche?
DS: Operationally we received a large donation of lab equipment from Roche, and obtained compounds for screening from various sources. One of the things I knew we needed was a system to manage the compounds and assay results —registering compounds, storing assay results, visualizing the data as well as sort and analyzing the data.
I became aware of CDD very early in our process. I think I went to one of their conferences here in the Bay Area. It seemed to be the most obvious option. Subsequently we included funding for CDD vault in our first grant. I knew this was something that I needed to have in an operation that does early drug discovery, and CDD Vault was the only one that I was aware of that satisfied the need. It helped that it was already well used by neglected diseases researchers.
I think its worked out great. It also has other bonuses that we didn't realize at first - CDD keeps adding useful features, simple things like looking at the drug-like properties quite easily, and there are visual features that are being added, visual tools to help us with our publications. It is a great resource and it allows us to function the way that we did in Big Pharma, although we are now a small and nimble company.
WS: So the system has been able to satisfy the informatics challenges that you were looking to solve when you were setting up the company in the first place?
DS: Absolutely, we didn't go forward without it. I needed a fluorometer, I needed a plate reader, I needed a -80 C freezer, I needed compounds. And I needed a way to analyze, store, and handle the data - I needed CDD Vault.
WS: Finally, how are iRND3's current programs progressing?
DS: Right now we have three areas of research moving forward. We have a compound for neuroblastoma, which is one of the leading causes of cancer deaths in children. The compound will soon be evaluate for proof of concept in animals and we're excited about that. We have an effort in eukaryotic pathogens working to create a molecule with broad spectrum activity. We have a chemotype with good activity across a broad spectrum of pathogens and good drug-like properties.
The other thing we've been involved with is metabolic pathways, first for cancer and now for neuro-degeneration diseases. We have a proprietary assay to identify new molecules with a new mechanism for neurodegeneration. If anybody is interested in collaborating, or wants to donate money to these programs, please contact us.
WS: What's the best way for people to get in touch with you?
DS: They can email me at david.swinney@irnd3.org. Since we are a 501(C)(3), we are able to take donations, if people want to support our missions. We'd be happy to tell them more about what they're doing, and get them involved too. We have volunteers who have really made significant contributions. If someone wants to get involved, please contact me and we'll find a way to get them involved. We've also had interns that have done really well, and we've been able to help them move forward with their careers.
---
This blog is authored by members of the CDD Vault community. CDD Vault is a hosted drug discovery informatics platform that securely manages both private and external biological and chemical data. It provides core functionality including chemical registration, structure activity relationship, chemical inventory, and electronic lab notebook capabilities.
CDD Vault: Drug Discovery Informatics your whole project team will embrace